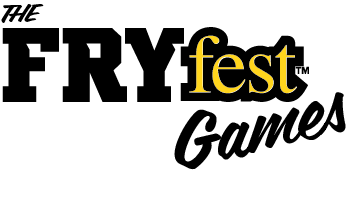 Welcoming back- the FRYfest Games! The 2nd Annual FRYfest games will take place including – the traditional Bags Tournament, and the Pickleball Tournament. New to this year's FRYfest Games will feature a Shooting & Free Throw Competition!
Bags Tournament
We are welcoming more teams, introducing a cash prize for 1st through 6th place, raffles, door prizes, and much more.
Cost is $55 per team to include 4 beverage tickets, 2 Block Party tickets, and 2 koozies.
The adult tournament will take place at 10 am in the High Porch Block Party grounds, located in the parking lot south of the convention center.
Free play for attendees of any age is encouraged after tournament play!
In addition to cash, door prizes include:
A wooden board bags set provided by Tailgating Specialties
(2) tickets to Iowa vs South Dakota State
Other tailgating goodies
And much more!
Reggie Reicks from 319 Cornhole is running this year's FRYfest Bags Tournament. We will be using the Scoreholio software so each player will have access to look at the bracket and current standings throughout the tournament. You will get live notifications as to where you are playing and match outcomes. Download the app and create your player profile to be ready for tournament day!
You may use your own resin filled at this tournament – no corn or sand filled bags will be playable. Extra bags will be available on the day of the tournament.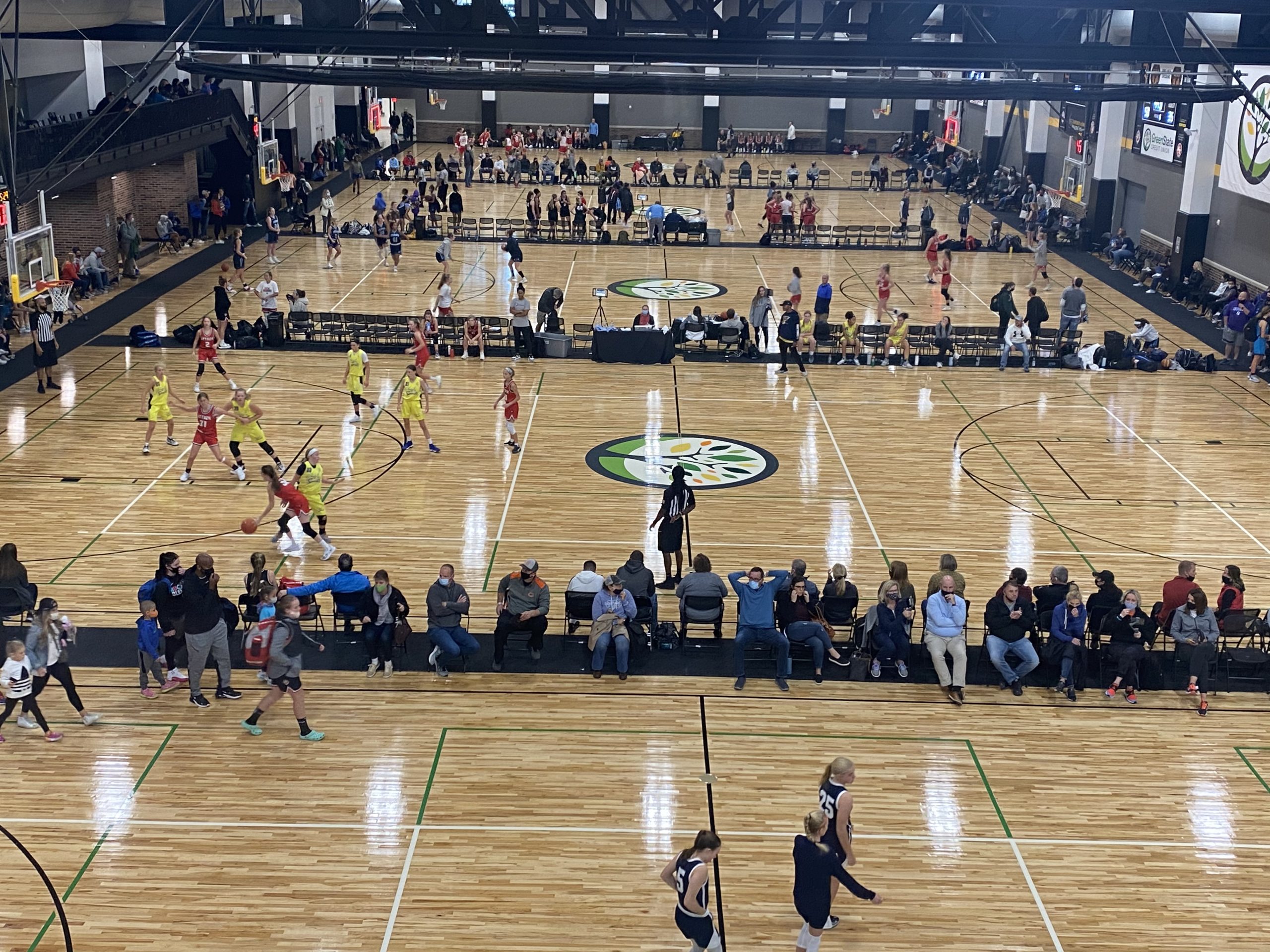 Shooting & Free Throw Competition
GreenState Fieldhouse will have a portable basketball hoop in their booth at the FRYfest Tradeshow for their shooting and free throw competition!
$5 per person to enter the shooting competition

Winners will be split up by age and gender
10:00am-8:00pm | No need to register in advance. Basketballs are available in house. Just show up!
Prizes include: a ticket to the Iowa vs. South Dakota State game, FRYfest drink and concert tickets, local gift cards and a basketball.
Pickleball Tournament
Try your hand at one of the fastest-growing sports that combines elements of badminton, table tennis, and tennis. This is a non-sanctioned, round robin, doubles tournament categorized by skill level.
3 divisions (2.0-2.5, 2.75-3.25, 3.5+) – 5 game minimum
9:00am | Registration, Warm up
10:00am-12:30pm | Inaugural FRYfest Games Pickleball Tournament, $25 entry/team of 2, Must sign up as a team
Prizes include: a ticket to the Iowa vs. South Dakota State game, FRYfest drink and concert tickets, local gift cards and pickleball equipment.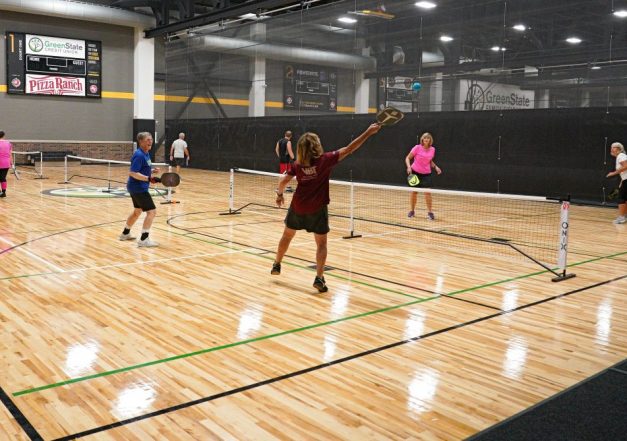 FRYfest Bags Registration